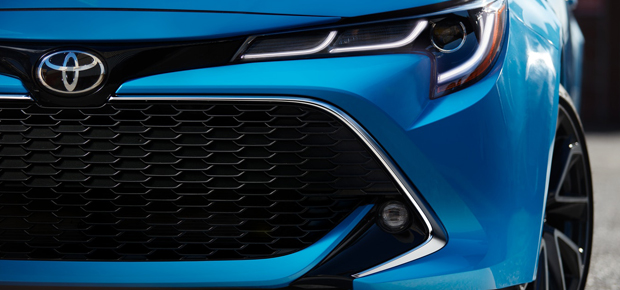 As the end of your auto lease approaches, we are thrilled to welcome you back to Toyota of Dallas! You may be curious about what your automotive options are now that your lease term is nearing its end, and our helpful Toyota sales associates are eager to support you as you explore the possibilities and decide which option is a good match for your needs. Our valued Toyota customers throughout the Dallas-Fort Worth area have their own considerations to focus on as they decide on the right move for them. We are available to assist you with your decision-making process when you stop by our convenient location to complete the final inspection required by your lease. These are a few of the end-of-lease possibilities that you can learn more about when you drop by.
Trade Up to a New Toyota
One of the reasons why you may have initially decided to lease a Toyota rather than to buy one is because of the convenience of trading up from time to time. When your lease expires, you have the option to select a new Toyota from our inventory. By signing a lease on one of our new models, you can enjoy the thrill of driving around Dallas in the most current model available and taking advantage of modern innovations. Spend time reviewing our inventory online today to see if one of our new models catches your eye. Then, head to our Dallas-area Toyota dealership soon for a final vehicle inspection and a test drive of a few of our new vehicles.
Continue Enjoying Your Leased Toyota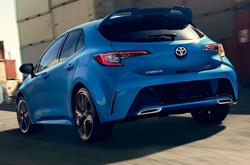 You do not necessarily have to trade up to take advantage of leasing a Toyota. If you love everything about the Toyota that you have had the pleasure of driving, you may be able to sign a new lease on the vehicle. This option could enable you to benefit from a Toyota lease and to stay in the vehicle that you have grown accustomed to for a few more years.
Make a Purchase
Rather than lease a Toyota, you could take advantage of the benefits of full vehicle ownership. If you love the Toyota that you are currently in, you may be able to take out an affordable auto loan to pay for the remaining balance due. Another idea is to purchase a new Toyota from our lot. At Toyota of Dallas, we are ready to support you as you make a decision that you can appreciate for the next few years or longer. Stop by today, or contact us by phone or online for further assistance.
Make an Inquiry