Where Can I Trade In My Car Near Dallas, TX?
We all eventually get tired of driving the same vehicle. Needs also change. A trade-in can help you enjoy a new car, truck, or SUV. Maybe you've searched for different possibilities without much success. Perhaps you are trying to find the perfect place to trade your vehicle in the Dallas, Texas area. Our dealership likes to keep the entire trade-in process extremely simple.
We'll assess the vehicle and give you a quote for your trade-in. You'll be able to look at our exciting plethora of new and used inventory. Our friendly staff can help you find the car, truck, or SUV that matches your expectations. We can work to figure out how your trade-in will impact the new purchase. Maybe you owe more than what our quote for your vehicle will be. That's not an issue. We can roll over any leftover loan amount into your next vehicle. This gives you extra flexibility and allows you to purchase now instead of on down the road. Maybe you have equity you can't put toward your new vehicle.
You can only imagine getting the new or used vehicle you want today. You shouldn't have to wait until your current vehicle is completely paid off. You probably have more value than you realize right now. Our team works extremely hard to help you find the best solutions possible.
How Much Is My Car Worth?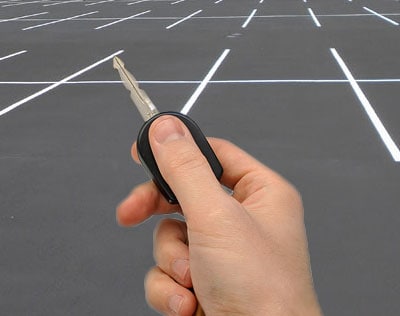 You probably are wondering how much your current vehicle is actually worth. It's hard to get an idea of what your car, truck, or SUV will bring without having solid resources. Our dealership has a free online calculator that can help you get an estimate of your vehicle value. Every vehicle is different and variables like condition, mileage, and history all can be factors in the ultimate quote. Our online tool still allows you to get a decent idea of where you currently stand.
What Can I Trade My Car in For?
We invite you to browse our current selection of new and used inventory. Our dealership takes tremendous pride in providing our customers with quality vehicles. Our inventory is also constantly changing thanks to the high demand for outstanding cars, trucks, and SUV's.
Bring your vehicle in during regular business hours to get an evaluation and quote on your trade-in. You can also test drive any of our vehicles in our new and used inventory. We're always here to help with any questions you have. Our goal is to earn your business and help you with all of your automotive needs.