Benefits of Replacing a Cabin Air Filter
There are several reasons you should have a new cabin air filter installed in your vehicle. One of the top reasons to schedule this type of maintenance is to protect your health and avoid breathing in dirty air from the outside. From emissions to bugs, there are many things that can attempt to get into your vehicle if a new air filter isn't installed at the right time.
Cabin air filters work well to block pollen that is present in the air in the spring. It helps you to avoid exposing yourself to the pollen and suffering from the effects. It also helps the defroster to work better in the fall and winter seasons. Your windows will clear up a lot sooner than if a dirty air filter is present. You can also limit your exposure to emissions when the car is idling.
Installing a new cabin air filter means protecting your HVAC system from getting clogged. Small items like branches and acorns can lead to damage if the filter isn't in place.
How Often Should I Replace My Cabin Air Filter?

It's recommended that a new cabin air filter is added to your vehicle after you drive about 30,000 miles. Some people prefer to install a new filter after 15,000 miles, depending on how fresh they want the air to be in the cabin. There are a few scenarios that require replacing it more frequently. Those who spend more time commuting in heavy traffic need to replace it every 5,000 miles. This also applies to drivers who live in rural areas where a lot of dirt is present. Those who spend a lot of time driving in the desert can also expect their cabin air filter to only last up to 5,000 miles.
Certified Automotive Technicians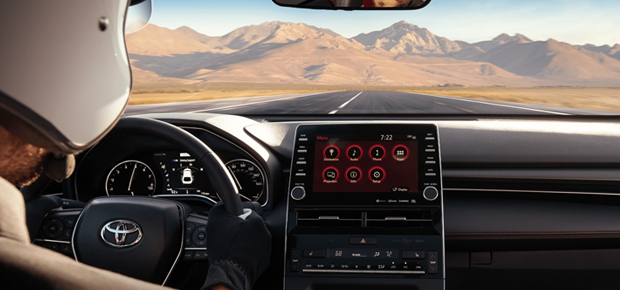 Our dealership stands out for our quality team of automotive professionals. Our experts are trained and certified to perform cabin air filter replacement on every make and model in the auto industry.
Only Quality Automotive Parts
You can take your car to our dealership to have original equipment manufacturer parts installed. These types of parts are higher quality than aftermarket parts and won't void any warranties that come with your vehicle.
Contact us to learn more about our cabin air filter installations and other services we provide. You can schedule an appointment and have your questions answered by our team of experts.
Hours
Monday

8:00 AM - 9:00 PM

Tuesday

8:00 AM - 9:00 PM

Wednesday

8:00 AM - 9:00 PM

Thursday

8:00 AM - 9:00 PM

Friday

8:00 AM - 9:00 PM

Saturday

9:00 AM - 8:00 PM

Sunday

Closed