Car owners living in the Dallas area know just how hot the weather can get in the summer, and when the heat rises, it can easily scorch everything in its path, including your car battery. Due to this problem, it's not uncommon for Texans to find themselves in need of a new car battery in as little as three years or less.
Oftentimes, battery failure strikes before Toyota owners are even aware there is a problem with their vehicle, but if you look out for the below signs, you can catch battery issues before it's too late.
Battery leak
Engine won't start
Slow engine crank
Dim headlights
Weak horn
Low battery fluid
Bloated battery case
The above issues should be inspected immediately by trained service technicians! Schedule an appointment with our service center if you notice any of these car problems, and we'll be happy to help.
When it comes to Dallas car battery replacement, we are a highly respected dealership within the area. Don't settle for cheap car batteries at discount shops; come by and view our selection first-rate car batteries from leading brands in the industry. We'll help you find exactly what you need for your Toyota car, truck or SUV.
How Can I Protect My Toyota Car Battery?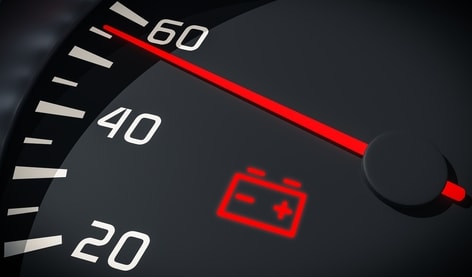 There are several different ways you can help prolong the life of your Toyota car battery. By making sure all interior lights are turned off when you exit the vehicle and by removing power adapters when they're not in use, you can help boost your battery's lifespan. Additionally, you should  have these common services performed annually to avoid premature car battery replacement:
Battery Cable End Inspection - It's best to have your battery cable ends inspected annually for damage to prevent battery failure. In the instance there  is damage, you should have your cable ends replaced by one of our technicians.
Battery Diagnostic Test - If your battery isn't performing as intended, this simple test will let you know. It is the easiest way to determine if you  are in need of Toyota battery replacement in Dallas.
Battery Terminal Cleaning - Battery terminal cleanings are a must to avoid corrosion. This practice can help you keep your battery in excellent condition.
For more information  about our battery services at Toyota of Dallas, contact us today.