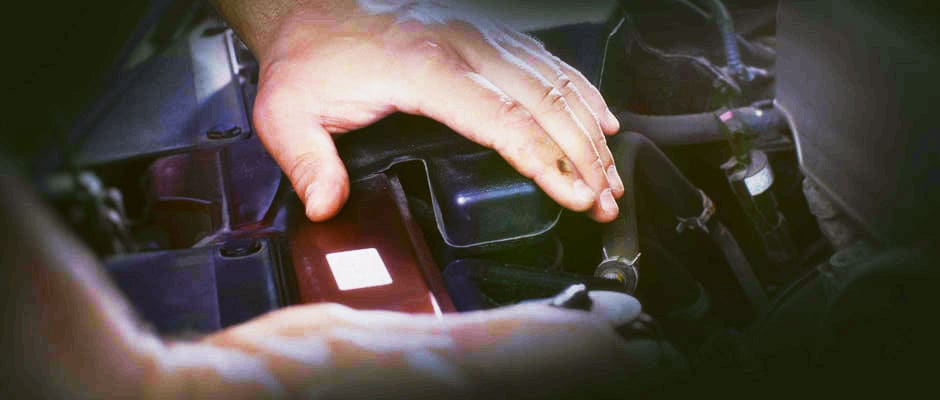 How Often Should I Service My Car?
Regular car service is imperative when taking care of your car. It is extremely important to receive regular oil changes and tire rotations to keep your Toyota functioning at optimal level. It is also important that you as the car owner, always follow your vehicle's owner's manual, especially as different routine maintenance is required for specific vehicles. Even the different year models sometimes need specific maintenance than others.
15,000-Mile Service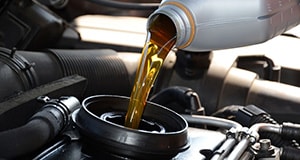 When your Toyota hits the 15,000 mile marker, it is important to bring the vehicle to our dealership for a routine maintenance check. Depending on the type of oil that you have chosen for your Toyota will depend on the mile marker for an oil change and oil filter change. The old rule of thumb was always 3,000 miles, however, with newer vehicles running with synthetic oils, the new rule is usually between 5,000 and 10,000 miles for an oil change and an oil filter change. It is important to keep up with the routine service for these because as your engine runs, tiny bits of metal and dust particles can cause the engine to over-work itself. If you are living in an area where dust is a big factor, many mechanics will recommend an air filter change. Air filters should be changed to help increase the efficiency of your engine.
Oil Change - Drained and Replaced
Check All Fluid Levels - Top Up as Needed
Tires Rotated and Balanced
Check Air Filter - Replace as Needed
30,000-Mile Service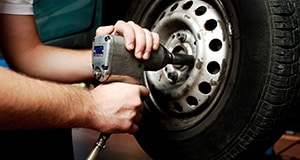 At 30,000 miles, your Toyota may need to have a fuel filter change. If the fuel filter ever gets clogged, the engine will not be able to run at all, or if it does, it will not run smoothly. Toyota recommends that you begin checking the fuel filter at 30,000 miles. If the mechanic finds anything wrong, then they will be able to correct the problem before your mileage gets too high. If your mechanic did not suggest that you have an air filter change around 15,000 miles, then at 30,000 miles it will definitely be time for a filter change. Not changing the air filter can have a huge negative impact on your Toyota.
Many of the Same Services from 15,000 Mile Interval
Check Brake Pads - Replace as Needed
Suspension and Shock Check
Check Fuel Filter - Replace as Needed
60000-Mile Service
Usually around 60,000 miles, the battery will either need to be checked out or replaced. There are different variables that factor into this. Temperatures, the age of the vehicle, and long periods of idling can affect the battery.
Brake fluid needs to be replaced during this timeframe as well. If the brake fluid is not replaced, the fluid could become contaminated by water, thus leading to a brake that could potentially not be able to actually stop your vehicle. Along with the brake fluid, it is important to change the brake pads. Even though these are designed to wear out, they can cause quite a problem if they are not changed and they wear completely out. If you hear a screeching sound, take your Toyota to our dealership as soon as possible to get them changed out. Keeping on the subject of brakes, the brake rotors need to be checked out at this mileage point as well. These can warp over time and cause a lot of problems. With the brake rotors, you have some options. You can either have the rotors completely replaced, or you can have our mechanics grind the rotors down until they are smooth. Usually the grinding down option is a lot less expensive than getting them replaced.
60,000 is also a great time to check your coolant out as well. This liquid, made of water and antifreeze, can cause severe damage to your vehicle if there is too little of it in your engine. Even if the coolant is only a little bit low, it would be wise to go ahead and get it changed anyway. Another fluid that needs to be changed at this time is your transmission fluid. If this isn't checked and replaced on a regular basis, it can cause you to have shifting problems and can literally burn up your transmission. If you drive a manual transmission, you should change your fluid more frequently than with an automatic.
Many of the Same Services from 30,000 Mile Interval
Replace Battery as Needed
Inspect Brake Rotors - Replace as Needed
Check for Wear on Belts and Hoses - Replace as Needed
90,000-Mile Service
At 90,000 miles, it is time for your vehicles hoses to be changed out. The hoses that carry the different fluids in your engine will need to be replaced to prevent build up. Power Steering fluid will need to be changed at this time as well. If you are experiencing hard steering, you should get it changed immediately to avoid having an accident.
Many of the Same Services from 60,000 Mile Interval
Top to Bottom Inspection
Check Spark Plugs - Replace as Needed
Inspect Vehicle Safety Technology Features
Lastly, any spark plugs, fuses, or the ignition may need some attention at this time. On your dashboard, there are different lights that communicate that there are certain issues that need to be resolved. These lights will not go out until the vehicle is serviced. Bring your Toyota into our dealership and let us check it out and see what needs to be fixed. Our mechanics will plug your vehicle up to a computer and run different diagnostics until we find the answer. Usually this is a quick process and the problem is easily fixed.
For more details about your Toyota Camry, Corolla, RAV4 or 4Runner maintenance schedule, as well as any other model in the lineup, please consult your owner's manual or contact Toyota of Dallas for further information.
Service Hours
Monday

7:00am - 7:00pm

Tuesday

7:00am - 7:00pm

Wednesday

7:00am - 7:00pm

Thursday

7:00am - 7:00pm

Friday

7:00am - 7:00pm

Saturday

7:00am - 5:00pm

Sunday

Closed