Toyota of Dallas is extremely pleased to have a Khmer team to better serve you! We feel fortunate to have such an awesome team like this, because we know that we are better able to serve our Khmer customers!
We feel that to best be able to serve all our Dallas Toyota car shoppers, our teams should continuously strive to be as diversified as possible. It's morals and values like these that have helped shape us to be a popular choice for Toyota car buyers in the Dallas area.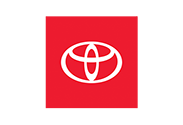 Having teams like this, gives us an advantage to really help those who belong to our large Khmer community in Dallas. It is our mission to give these customers and all of our clients, for that matter, the best customer service possible.
"I'm very proud to be a part of this team. We're always looking for new ways to help our Khmer customers. I take great pride in being part of a dealership that embraces all ethnicities, cultures and backgrounds. My team is dedicated to all of our customers and it gives us great satisfaction to see our clients take ownership of the car, truck or SUV of their dreams. If you happen to be a part of our Khmer community in Dallas and are in the market for a newor used vehicle, you're sure to love the level of care that we will provide you with at Toyota of Dallas," said Sam Mau, Khmer Sales Team Manager.
That high-level of care to our Cantonese customers is further shown through the wide range of languages that this group can speak as well, which includes not only Khmer, but Cantonese, Vietnamese and Korean dialects as well.
For a high-level of customer care and a huge selection of new and used cars to pick from, Toyota of Dallas is your go-to dealership! Give us a call or stop by our dealership today and take ownership of that new or used car that you've worked so hard for! We are conveniently located on 2610 Forest Lane.