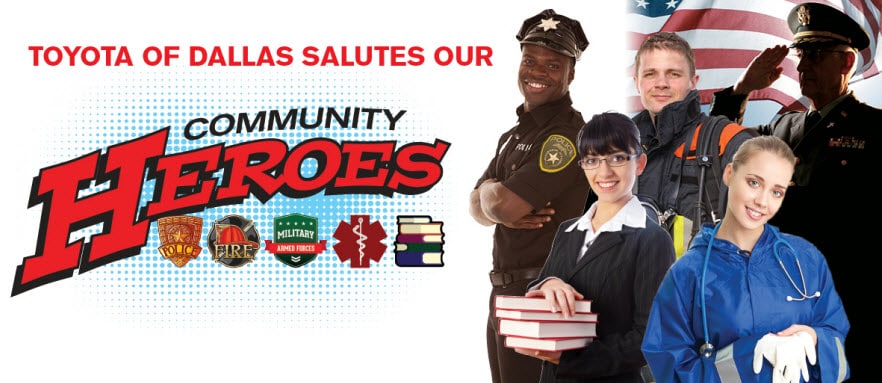 Toyota of Dallas has partnered with the Dallas Police Department to remember the officers who lost their lives on July 7, 2016. On the anniversary of this tragic event, we will be honoring the five fallen officers by raising funds for the Dallas Police Department, and we encourage the Dallas community to stop by our dealership and assist us in supporting this special cause.
July 7, 2016 will forever be a day that the Dallas community will remember. It was on this day that we lost five officers in the line of duty during a protest that quickly took a turn for the worse. As the anniversary of this event approaches, we want to do our part to give back to the Dallas Police Department, and on Friday, July 7, we will give a donation to the department for every new or used car sale and/or oil change completed.
At Toyota of Dallas, we salute our community heroes and try to do whatever we can to give back to those who help make our city a safe place to live. In addition to our donation efforts, we offer several perks and discounts for our local heroes. If you're an educator, police officer, firefighter or part of the military, please view our Community Heroes page to find out how you can save on service on Toyota of Dallas.