When your AC isn't running efficiently, everyone in the car suffers and you do not enjoy the cool air that you crave when traveling around town or long distances. Many causes of AC breakdown exist, but knowing the potential problems and why they're happening can reduce headache and make it easier to get back the air that you want. Read below to learn answers to some common AC repair concerns.
AC Repair Questions
What's wrong with your AC? Learn the answers to some of the most common causes of a malfunctioning AC.
What is Black Death?

When your AC breaks down, it may be caused by something known as Black Death. This happens when metal particles form within the AC system and distribute themselves throughout the unit. This is an expensive problem to repair, so it's best to prevent problems by having regular routine AC maintenance performed. Schedule yours today!
Why is There an Odor Coming From My AC?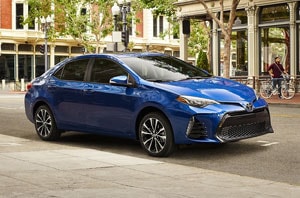 Odors should not come out of the AC when it is turned on. If you smell funny odors, this is an indication that a problem exists. There are numerous causes of AC odors, from moldy ventilation systems to dirty cabin filters.
Why is My AC Leaking?
Old age and moisture build-up are the most common culprits of a leaking AC. Moisture can do considerable damage to the parts and components inside the unit. When these parts wear out, it is impossible for the AC to work properly. Fortunately, a minor repair may be all that is needed to repair the AC and get back the cool air you want.
Why is My AC Blowing out Warm Air?
AC units are made to cool things off, not warm them up, so if the unit is blowing out hot air, this is a reason to schedule an appointment with a service technician to find out what's going on. Maybe it is a simple problem like leaking freon or low freon, but there are many other more serious issues that could potentially cause the unit to blow out warm air.
Visit us today at our state of the art service center. We frequently run service specials that can help you save on your next visit.
Hours
Monday

8:00 AM - 9:00 PM

Tuesday

8:00 AM - 9:00 PM

Wednesday

8:00 AM - 9:00 PM

Thursday

8:00 AM - 9:00 PM

Friday

8:00 AM - 9:00 PM

Saturday

9:00 AM - 8:00 PM

Sunday

Closed