One of Toyota's long-held values, the Japanese brand envisions a world with carbon neutrality. They hope to achieve that with zero-emission powertrain and advanced fuel technologies. When they introduced the Toyota bZ4X Concept, it should come as no surprise that this new model had the mission of achieving those ends.
Added to Toyota's Impressive Roster of Electrified Vehiclesp
The Toyota bZ4X joins a lofty lineup of electrified cars. They have achieved such renown that they account for 40 percent of the alternative powertrain vehicles sold within the United States. Alternative powertrains refer to hydrogen fuel cell electric, battery-electric, plug-in hybrids, and hybrids.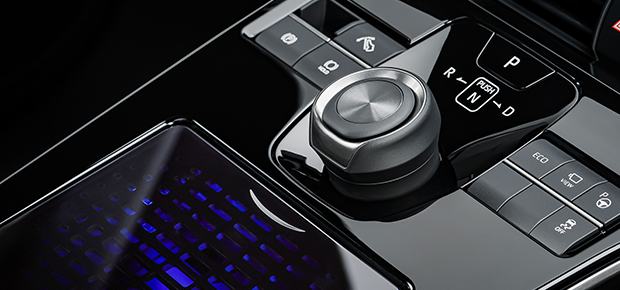 Monumental Aspirations
Toyota hopes to build 70 electric vehicles by 2025. Along with its plans for electric cars, they will possibly release electric truck models for their Tacoma and Tundra. Through a diverse portfolio of electrified vehicles, Toyota hopes to achieve carbon neutrality by 2050. The Toyota bZ4X SUV concept points in that direction. The distinctive design and ample interior enhance confidence and comfort on the road. Originally, the Toyota bZ4X SUV concept would only release in China and Japan. However, most expect to see it sell on car dealerships in the US as well.
What Could You Compare It Too?
You might say that it shares resemblances with the RAV4. You see much of Toyota's legendary quality, reliability, and durability that made them famous. Including AWD capabilities, it feels engaging to sit behind the wheel of the Toyota bZ4X SUV Concept. The Toyota bZ4X SUV Concept was developed in close coordination with Subaru, which the brand has a stake in.
No Compromises: Experiencing Bliss
The Toyota bZ4X SUV Concept ushers forth an era of sensors over the traditional radiator grille. The cabin refreshes driver expectations with an intuitive driver interface, adaptive steer-by-grip, and driver connectivity. The racecar-style steering wheel and large touchscreen evoke images of the Toyota bZ4X SUV Concept as a futuristic car full of promise and delights.
The name of the model means "Beyond Zero," which talks about its zero carbon emissions and carbon neutrality goals. Anyone who would like to learn more about this all-electric SUV concept from Toyota should visit our dealership in person. We have the knowledge to assist you with your next vehicle. Our sales representatives listen closely to your needs and show you the vehicles that may be of interest. The Toyota bZ4X SUV concept gives the electric vehicle market a leap forward!