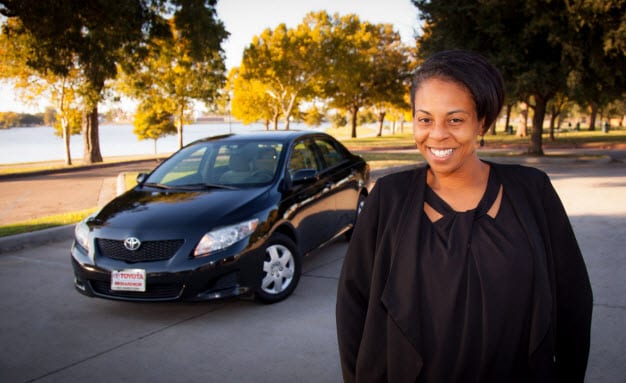 Toyota is doing everything it can to help extend mobility services to low-income families within the Dallas community by teaming up with the organization "On the Road Lending." The automaker has provided a $1 million grant to the non-profit in an effort to support its local initiatives.
"On the Road Lending" strives to offer mobility to underserved populations in Dallas by providing low-interest car loans, vehicle assistance and financial mentoring. First, the company works to improve a family's financial capability before offering them an affordable loan on a fuel-efficient car equipped with a warranty. Throughout the length of the loan, which typically lasts five years, the non-profit continues to provide financial mentorship to the family.
With Toyota's $1 million grant, "On the Road Lending" will have the opportunity to expand its services and build an IT infrastructure that will benefit its overall mission. In addition to the grant, Toyota will also be working with the company to boost productivity.
"We truly believe that a better car leads to a better life, and are pleased to partner with Toyota to help improve quality of life in our communities through mobility," said Michelle Corson, founder and CEO of On The Road Lending. "Through our model, we helped single parents, domestic violence survivors, veterans, working families, and many others improve their credit and purchase fuel-efficient, reliable cars."
For more information regarding "On the Road Lending," please visit the official website.