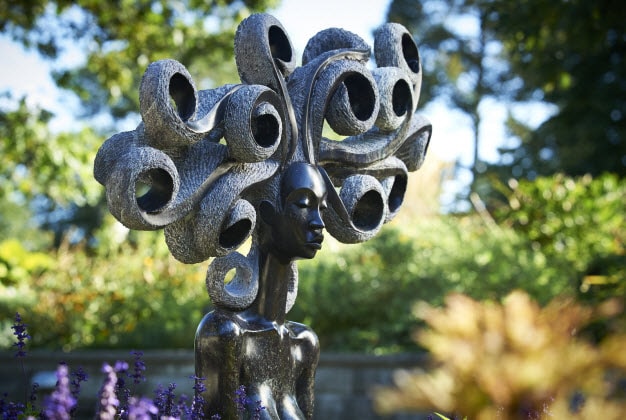 The Dallas Arboretum and Botanical Garden is currently showcasing ZimSculpt, a world renowned exhibit featuring Zimbabwean stone sculptures. From now until July 31, 2017, people throughout the Dallas community will have the opportunity to view this beautiful exhibit and experience the work of some of Zimbabwe's most influential sculptors.
Over 100 Zimbabwean stone sculptures have been inserted throughout the Dallas Arboretum. These contemporary pieces are known as Shona sculpture and are hand carved by artists. In many cases, the sculptures reach over seven feet tall and are typically as hard as granite. They are also made up of serpentine and semi-precious stone, and often weigh tons.
Purchase tickets to the Dallas Aboretum and Botanical Garden today to view the ZimSculpt exhibit. Admission is just $15 for adults, $10 for children 3-12 years old and free for children 2 and under. You can also sign up to become a member to gain access to special pricing and perks.
Also, during your visit, be sure to watch sculptors Aron Kapembeza and Passmore Mupindiko show off their carving skills in The Marketplace. You can even purchase pieces created by the onsite artists as well as any of the sculptures on display in the garden.