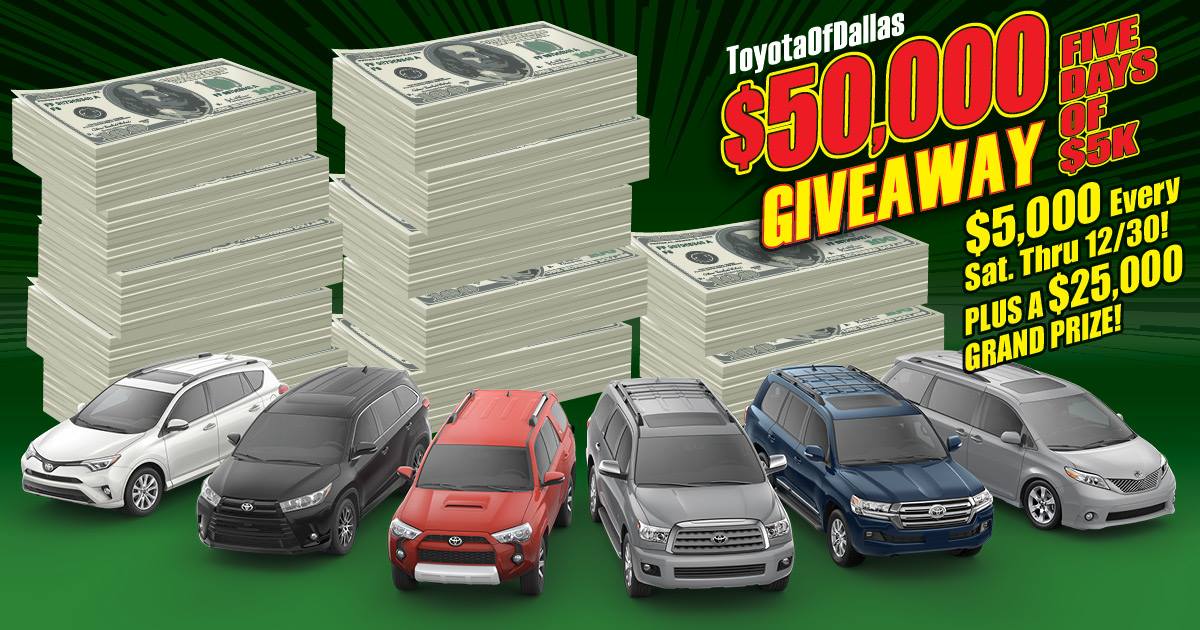 At Toyota of Dallas, we're making spirits bright all season long with our annual $50,000 giveaway.
Since Nov. 25, we've been giving away $5,000 every week, making it a Christmas to remember for five lucky customers and their families. Our last $5,000 drawing is this Saturday, Dec. 23, and all you have to do to enter is schedule a test drive at our dealership—it's that easy!
But that's not all we have going on this month! In fact, we have a much larger chunk of cash we're just itching to give away. On Dec. 30, we'll be holding our grand prize giveaway of $25,000. Once again, all you have to do to enter is test drive one of our fabulous models, like the redesigned Camry or the best-selling RAV4.
In order to enter, you must be 18 or older with a valid I.D. Only one entry per person is permitted, so encourage your friends and family to enter too!
We'll be announcing our grand prize winner on Dec. 30 via Facebook Live, so be sure to tune in to see if you've won. For more information, give us a call or fill out our online contact form.
Best of luck!